8 Days of Adventure and Yoga in Galapagos, Ecuador
Hotel Fiesta, Santa Cruz, Galapagos, Ecuador
8 days / 7 nights
From

$4600 CAD
Availability
March 20th - 28th, 2020
Yoga Holiday Ecuador
Join Prestonne Sehn & Nicole Whitman on the Galapagos Islands in the Yoga and adventure retreat of your lifetime. This retreat will transform your heart, your mind, your body, and your soul.
Meet the instructors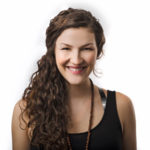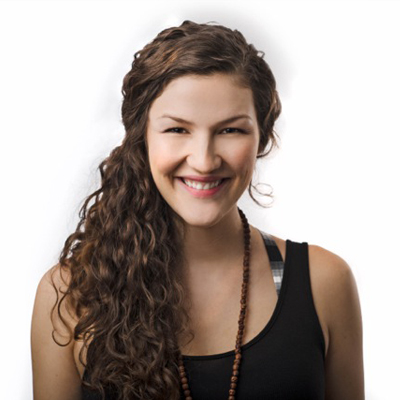 Prestonne Sehn
My goal as a yoga teacher is to inspire kindness, compassion and love towards others, and most importantly towards ones self.
Read More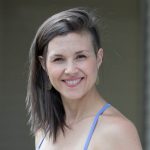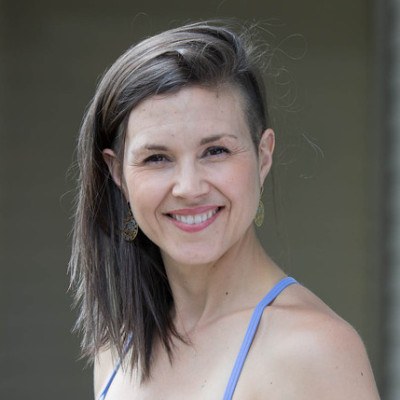 Nicole Whitman
I believe each person's yoga journey is unique and I want to provide each person the support they deserve to achieve their own personal goals.
Read More
Program
Yoga Generation's  hearts were put into crafting this schedule so you can enjoy this journey, taking with you the most amazing life-lasting experiences. You will be submerged in this magical place surrounded by unique flora and fauna while practicing daily yoga and meditation, hiking to watch giant tortoises, you will be visiting the highlands, taking a look at some lava tunnels. You will watch and learn about the habitat of some interesting creatures in Bartolome Island. SUP Yoga, biking, kayaking, and some out of this world hikes will be among the different activities programmed for you in this retreat.
Also, delicious food will be waiting for you when you wake up and before you go to bed. Mindful walks and a bag full of treats from your host and instructor! Take a look at the photos if you are still hesitating!
Fun fact: the Galapagos Marine Iguana, the only lizard in the world with the ability to swim! (photo in the slider to proof this fact).
Day 1 - Welcome
VIP pick-up at the airport
Highlands tour (Gemelos, Giant Tortoises, Lava Tunnels)
Arrival to Hotel Fiesta
Day 2 - Get in the water
Early meditation at "Laguna de las Ninfas"
Breakfast
SUP yoga and tour around the Santa Cruz Bay
Free time
Afternoon yoga at "Laguna de las Ninfas"
Dinner
Day 3 - Mindfulness
Early meditation and yoga practice at "Laguna de las Ninfas"
Breakfast
Mindfulness walk to Las Grietas and day at Playa Aleman
Free time
Afternoon yoga at "Laguna de las Ninfas"
Dinner
Day 4 - Explore
Tour to Bartolome Island
Afternoon yoga at "Laguna de las Ninfas"
Dinner
Day 5 - Get to know
Early Meditation & Yoga Practice at "Laguna de las Ninfas"
Breakfast
Mindfulness walk to Charles Darwin Station
Lunch in town
Bike to "Playa El Garrapatero"
Dinner
Day 6 - Freedom
Breakfast
Walk to "Tortuga Bay"
Meditation and yoga at "Tortuga Bay"
Lunch at "Tortuga Bay"
Free time
Dinner
Day 7 - Renew
Early meditation and yoga practice at "Laguna de las Ninfas"
Breakfast
Vision board
Lunch
Afternoon yoga
Dinner and good-bye party
Day 8 - Goodbye
Early meditation and yoga practice at "Laguna de las Ninfas"
Breakfast
VIP transfer
Another highlight of the program is that there will be a photographer coming with the group too!
Please take notice Kayak, SUP, and bikes will be included during day four.
What's included
Migration fee
National Park Entrance
VIP Shuttle from airport to hotel and back
Food: all breakfasts and dinners and 3 lunches
Flights from Ecuador to Baltra (Galapagos) and back
All activities and gears included: bikes, SUP, kayaks, snorkel
Photographer and swag bag
7 nights of accommodation
What's not included
4 lunches
Alcoholic beverages
Flights to Ecuador (GYE airport)
Travel insurance (recommended)
Gratuities & Souvenirs
Cancellation Policy
A reservation requires a deposit of 15% of the total price.
The deposit is fully refundable if the booking is cancelled up to 60 days before the arrival date.
The rest of the payment should be paid 60 days before arrival.
Skill level
Beginner
Intermediate
Advanced
Yoga styles
Highlights
Yoga and meditation classes daily
VIP shuttle from the airport to the hotel and back
All activities and equipment included along with a photographer
Airfare ticket from Ecuador to Baltra (Galapagos) and back
Migration card and Galapagos National Park Entrance
All breakfast, dinner, and 3 lunches
7 nights accommodation
---
7 days with instruction in English
Spoken languages: French, Spanish, English
The maximum participants in the group is 13
Airport transfer included: Seymour Airport
Accommodation
During this program, you will stay in a shared accommodation with private bathroom and a small fridge in each room. There is an outside pool and the venue is a five-minute walk from the town.
Included excursions
You will be visiting places like Highlands, Lava Tunnel and the Tortoise farm on your first day. Throughout the next six days, you will be visiting Las Grietas, Charles Darwin Station among some very unique and beautiful hidden places within the islands.
A visit to Bartolome Island for a full day is one of the peeks of this retreat. Followed by a full day at Tortuga Bay where we will enjoy lots of free time and some kayak to have fun around the warm Pacific waters. Take a look at the Itinerary to see what you will be doing!
Retreat location
This program will be held in Santa Cruz, Galapagos in Ecuador. The accommodation venue is close to restaurants, market, and is also 15 minutes from the nearest beach.
Food
All breakfasts and dinners are included along with three lunches.
The following meals are included:
The following drinks are included:
The following dietary requirement(s) are served and/or catered for:
Vegetarian
Vegan
Organic
Regular (typically includes meat and fish)
Seafood
Whole food
Other dietary requirements on request
If you have special dietary requirements it's a good idea to communicate it to the organiser when making a reservation
Things to do (optional)
Bike around the islands and through the mountains
Day trips to different islands available
Relax at different beaches near the hotel
Snorker and diving activities in near islands
Walks/hikes through the island
Additionally, you may also book a one-hour bodywork treatment with Wendy Issa (your host) for an additional cost.
How to get there
Recommended Airports
GPS
Seymour Airport
33 km
---
Transfer included
Arrival by airplane
Please book your flight to arrive at Guayaquil's Airport (GYE - Aeropuerto Internacional Jose Joaquin de Olmedo) on March 20th, 2020, at 7 am. From here, the group will all fly together to Galapagos.
The VIP Shuttle from/to Seymour Airport (GPS) is included in the price.
Airport: Seymour Airport Airport transfer included: Seymour Airport No additional charges. Please request if required.